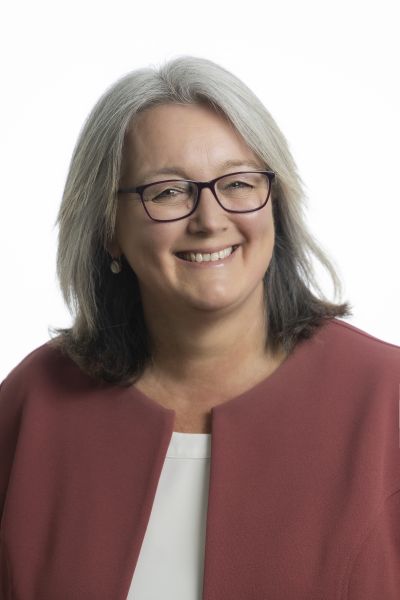 Sharon Tuffin – Chief Executive Officer
What do you do at Karralika?
I have the absolute honour and privilege to be the CEO of this great organisation. My day to day work is really varied from big picture strategy through to on the ground operation but ultimately it boils down to two things: ensuring that everything we do aligns with our vision, purpose and values – the reason we exist; and that our team has what they need to provide the best possible environment and opportunity for our clients and their families to achieve their personal recovery goals.
What do you like about working at Karralika?
Every day I get to see and hear stories from staff and clients who are making changes for themselves or supporting others to do the same.
We are an eclectic mix of people with different backgrounds, lived and life experiences, personal interests and quirkiness – but one thing drives us all and that is bringing our best each and every day to support others who are struggling with the impacts of alcohol and other drug use – whether our role is managing and maintaining business systems, corporate services and finances, or in working in a clinical capacity with our clients and families. Every person in this organisation plays a vital role in providing a quality service that meets the needs of the communities in which we all live and work.
What is your background?
Academically, my postgraduate qualifications are in population health and my working career has all been in the health space across Commonwealth Government, government relations and public affairs in private consulting, and for the last 10 years working in the for-purpose sector. Each of these experiences has given me a working knowledge of how public, private, and not for profit/community sectors can and must work together to create the sort of world we all want to live and work in – a world and community that is inclusive, free from violence, stigma and discrimination, where we value diversity, and we support and protect those that are vulnerable.
My particular field of expertise outside of population health, is in governance and management. I am a Fellow of the Institute of Managers and Leaders, Member of the Australian Institute of Company Directors, and hold other community sector Board positions. My personal focus is to continue to learn, try new things that could improve performance or outcomes, and support others on their journey.
Do you need help?
Every journey begins with the first step. We have fully trained staff ready to speak to you about your dependence or about someone you may care for.