Donations
Karralika Programs Inc. is a registered deductible gift recipient (DGR), which means that all donations over $2 that are made to us are tax-deductible. We will issue a tax receipt for all donations over $2. You may nominate your preference for the use of the funds you donate:
No preference
Creative art therapy
Helping children learn and play
Education and training
Health and well-being programs
We are able accept donations on line through the platform Benojo allowing Karralika to expand the way the community is able to donate, please follow the link and support us
Of course you can still donate by filling in the Donation Form which will open a PDF document.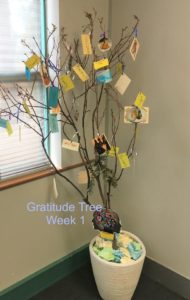 Arte Group Supplies – Can You Help?
Karralika Programs runs an ARTE Group with our residents, offering a different and creative way for them to learn about themselves and each other. ARTE stands for Addiction Recovery Through Expression where the group explores ways of processing and sharing information and thinking differently about their experiences and goals.
If you have crafty suppliers or items on the list below that are taking up space and could be re-purposed by our ARTE Group, we would love to take them off your hands. Donations can be dropped off to: 2 Napier Close, Deakin ACT 2600 during business hours.
We'd love your donations of:
Old magazines – condition doesn't matter will be used with in various projects
Old books – condition doesn't matter will be used with in various projects
Old Cards
Pieces of wrapping paper
Clay
Glue
Textas
Paint
Pencils
Coloured Paper
Cardboard
Feathers
Small canvas'
Ribbon
Sparkly items (not glitter)
Crafty Items
Other Ways To Donate
Shopnate
Do you like shopping? Why not donate to Karralika for free simply by shopping online at Shopnate and identifying Karralika as your charity of choice? All participating retailers have chosen to donate from their own marketing budgets so you can donate for free just by buying your normal purchases online through the Shopnate portal! With Shopnate the Easy Fundraiser to raise free funds for Karralika Programs through every day online shopping deals. The service allows a shopper to: 1. SHOP – at over 650 online retailers (eg Surfstitch, Expedia, Amaysim, Petstock, Priceline, Woolworths, AVIS) 2. SAVE – online retailers provide COUPONS & other DEALS so you can save (great for x-mas, valentines day, easter etc)! 3. RAISE – online retailers will pay Karralika Programs a donation from their profit on every sale – at absolutely no extra cost to you! Love it if you were to join so you can save while shopping online and help us raise free funds – all at the same time.
Partnerships
Partnerships allow supporters to provide cash or 'in kind' support to Karralika Programs Inc. Partners generally provide cash, products or services to Karralika Programs Inc. in return for public recognition of their support. The level of public recognition that a partner is given through Karralika Programs Inc. publications and events is proportionate to the cash value or cash equivalent value of products or services provided. Partnership support to Karralika Programs Inc. is generally not tax-deductible because the partner is getting a benefit in return for its support (e.g. advertising and marketing benefits). If you would like to discuss the possibility of being a partner to support Karralika Programs Inc. please contact the CEO on 02 6185 1300 or by email to ceo@karralika.org.au or fill out the Supporter form which will open a PDF document.
Become a Member of Karralika Programs Inc.
Karralika Programs Inc. depends on the generosity of our members who provide an essential role in supporting the objectives of the organisation. We are always looking for new members, either individuals or companies to support the organisation. Further information on becoming a Karralika Programs supporter is available from this website by completing the Membership application form which will open a PDF document or by calling Karralika Programs Inc. on (02) 6185 1300 during business hours.
Do you need help?
Every journey begins with the first step. We have fully trained staff ready to speak to you about your dependence or about someone you may care for.