Programs & Services Heading:
Reversed an education program to help you drive sober
About Program:
From 25th November 2011, you were charged with a drink / drug driving offence in the Australian Capital Territory you will need to complete an approved alcohol and drug awareness course to retain or have your licence restored.
REVERSED is an interactive, informative, engaging, and affordable program provided in a safe learning environment where issues related to drink driving, and driving under the influence of drugs, can be explored.
When and where is the course run:
The 6-hour course is run monthly over two 3-hour Wednesday evening sessions from 6 pm to 9 pm in at our Deakin Office
Face to Face Sessions - On hold due to Covid-19 restrictions
Online Sessions
February 2022
March 2022
April 2022
Wednesday 16th
Wednesday 16th
Wednesday 20th
Wednesday 23rd
Wednesday 23rd
Wednesday 27th
Eligibility:
Repeat offenders and those with mid to high range Blood or Breath Alcohol Concentration (BAC)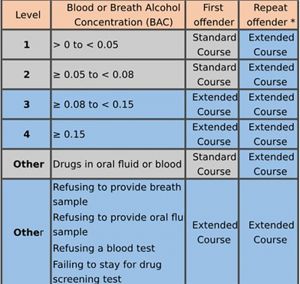 What program offers:
Provide you with information and facts about alcohol and other drugs
Examine the impact of drink and drug diving behaviour on both you and others
Provide approaches for problem solving to prevent re offending
A certificate of attendance upon completion of the full course
What is the cost:
Employed Person $220.00**
Student, Pensioner, Concession card holder $180**
**Prices include a $ 50 non-refundable deposit payable on enrolment
The course can be paid off, as long as the deposit is paid before the course starts. How ever you will not receive your certificate of completion until the full amount it paid contact 02 6185 1300 to discuss payment plan options.
Referral Pathways:
Participants can self-enrol into the course by completing the online enrolment form, referrals can also come from other parties such as;
Court
Solicitors
Correction Officers
CYPS
Friends and Family
Have Court coming up prior to the next available course:
We can provide a letter advising of your enrolment and the course details once your enrolment is confirmed.
For more information about the program:
Contact Deakin office on 02 6185 1300
Do you need help?
Every journey begins with the first step. We have fully trained staff ready to speak to you about your dependence or about someone you may care for.