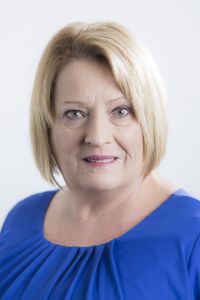 Kerry Fitzroy – Community Services Manager
What do you do at Karralika?
I manage a diverse range of AOD treatment and community programs in the ACT and surrounding southern NSW for children, young people, adults and families. These programs included;
Assessment and intake
Early birds supporting people on the waiting list pre residential treatment
Community home withdrawal and Pharmacotherapy (opioid replacement therapy) support
Community residential halfway Nexus men's program
Transition program for individuals including children who have exited the therapeutic community
Community Counselling program
Outreach support and counselling
Aboriginal and Torres Strait Islander Cultural Support services
NSW Programs
AOD Chid and Youth Programs in Eurobodalla South Coast and Murrumbidgee Wagga Hilltop District.
Community Drug Action Teams Program in Southern NSW region
What do you like about working at Karralika?
I enjoy working at Karralika because everyone in the organisation shares the same vision and is dedicated to achieving the best outcomes for clients. I like the diversity of my management role which ensures no one day is like the other and I am always focused on supporting my team to do their best in providing services to some of our most vulnerable people in our communities.
What is your background?
I have a background in Children's Services and when I commenced with Karralika Programs a large part of my work was in the Family Program. I have achieved my AOD certificate, Graduate Certificate in Management and recently my Bachelor Degree in Social Work.
What are the values that drive you?
I am driven by my strong work ethics and caring nature and the ability to be flexible in an ever changing environment. I place high expectations upon myself to be a positive role model in my leadership role in the organisation and be part of a culture that supports creativity, courage and innovation.
What is something in the Alcohol and other Drugs Sector must deal with that you want to fix?
Stigma and discrimination is something individuals with a substance use issue continually face in society. Education and raising awareness within communities needs to be ongoing as drugs do not discriminate and touch the lives of many and their loved ones.
What do you enjoy doing when you are not working?
Beach days, spending time with my family, dancing, knitting, shopping and a good book.
Favourite quote:
"Every day may not be good but there is something good in everyday"
Do you need help?
Every journey begins with the first step. We have fully trained staff ready to speak to you about your dependence or about someone you may care for.