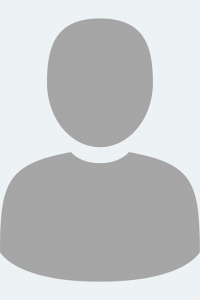 Tristan O'Connor – Justice Services Manager
What do you do at Karralika?
I manage the Justice Services programs within Karralika. Karralika is in partnership with ACT Corrections and provides the clinical leadership for the Solaris rehabilitation service within the Alexander Maconochie Centre for detainees seeking recovery.  We also provide a Justice Counselling service based in the community to provide support to people with links to the Justice system and work closely with Community Corrections in this space, as well as several other collaborations that enable us to reach clients in need.
What do you like about working at Karralika?
I love that Karralika is a forward thinking, social justice driven organisation. Our primary aim for each worker, no matter their position, is to assist people to live meaningful, fulfilling lives as they choose. I also really appreciate that everyone in our organisation has the opportunity to be innovative, have input and collaborate in various spaces and ideas.
What is your background?
I started my career in Mental Health and Disability Services and spent approximately 12 years being involved in the sector in various positions from cleaner, support worker, case manager, program coordinator and team leadership. I moved into the alcohol and other drug sector 5 years ago with Karralika and have not looked back since. I have been involved in a little bit of everything in my time with Karralika, starting in the Intake and Assessment Case Manager role, moving into working with people exiting our Therapeutic Community into the Transition program and now, into the Justice space. I have qualifications in both Disability Services and AOD and am currently undertaking my Bachelor in Social Work.
What are the values that drive you?
Quite simply, Social justice. My main drive is helping people find themselves. Whether that is via direct support or providing smooth systems for others to provide that support, my aim has always been to provide the means for others to self-actualise. A large part of that for me is advocacy, education and addressing systemic barriers to access of services.
What is something in the Alcohol and other Drugs Sector must deal with that you want to fix?
There are so many service barriers and gaps; it is difficult to pick just one. Stigma. The stigma that is still so easily associated with being a person experiencing drug dependence is staggering. Challenging that stigma and providing education, insight and understanding around this space is an incredibly important action. Providing people with little understanding, an opportunity to come from a place of compassion instead of judgement will change the face of service provision, as well as the isolation, guilt and shame for those seeking treatment.
What do you enjoy doing when you are not working?
I like spending time with my husband and daughter, love to read, talking to my plants, attempting to hug my cat, and playing Xbox.
Favourite quote:
One of them… "I guess the only time most people think about injustice is when it happens to them." – Charles Bukowski
Do you need help?
Every journey begins with the first step. We have fully trained staff ready to speak to you about your dependence or about someone you may care for.