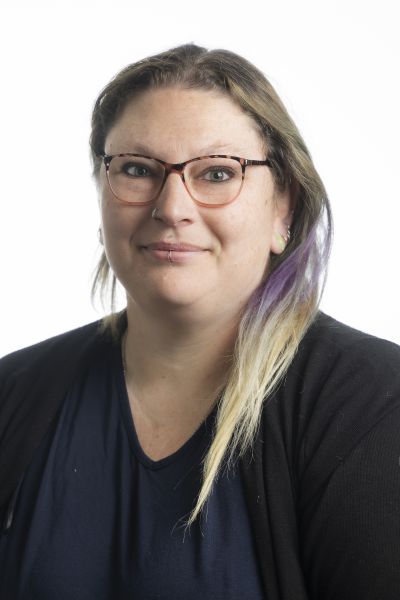 Tristan O'Connor – Justice Services Manager
What do you do at Karralika?
I manage the Justice Services programs within Karralika, with several programs falling under that banner.
We have a long-standing partnership with ACT Corrections to deliver the Solaris Therapeutic Community within the Alexander Maconochie Centre for male detainees seeking recovery. Karralika provides clinical leadership and AOD expertise in this space and champions the Therapeutic Community approach.
We are currently piloting a Women's AOD Recovery Program in custody, also co-facilitated with ACT Corrections, with Karralika providing the same clinical leadership and AOD expertise as in the men's program space.
The team also provide a Justice AOD Counselling and Case Management service based in the community to provide support to people with links to the Justice system and work closely with Community Corrections, as well as several other collaborations that enable us to reach clients in need.
The REVersed Driver Education Program also sits under the Justice Services banner and provides a safe space for people to examine the impact of drink and drug driving behaviour on themselves and others and provides different approaches to prevent re-offending and stay safe.
What do you like about working at Karralika?
I love that Karralika is a forward-thinking, social justice-driven organisation. Our primary aim for each worker, no matter their position, is to assist people to live meaningful, fulfilling lives as they choose. I also appreciate that everyone in our organisation has the opportunity to be innovative, have the opportunity to have input and collaborate on various things.
My main drive is to help people find themselves. Whether that is via direct support or providing smooth systems for others to provide that support, my aim has always been to provide the means for others to self-actualise. A large part of that for me is advocacy, education and addressing systemic barriers to access to services.
What is your background?
I started my career in Mental Health and Disability Services and spent approximately 12 years being involved in the sector in various positions from direct support to team leadership to management. I moved into the alcohol and other drug sector 6 years ago with Karralika and I have been involved in a little bit of everything in my time here, starting in the Intake and Assessment Case Manager role, moving into working with people exiting our Therapeutic Community into the Transition program and now, into Justice Services. I have qualifications in both Disability Services and AOD and am currently undertaking my Bachelor in Social Work.
Do you need help?
Every journey begins with the first step. We have fully trained staff ready to speak to you about your dependence or about someone you may care for.