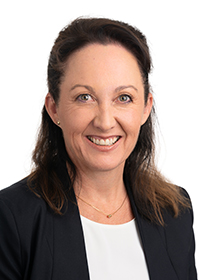 Julie Blackburn – Deputy Chair and Public Officer – Member since 2014
What attracted you to the Karralika Board?
I am attracted to work that produces tangible results, offering purpose and meaning to individuals, organisation and society. I believe that building and offering programs that strengthen individuals, family and community connectivity, are essential to creating healthy societies. I also believe that you need to be part of the solution and pitch in where you can. With this thinking, I was attracted to the goals and values of Karralika, as well as the culture and work ethic of the people who worked for the organisation, and was prompted to approach the Board for appointment.
When you are not at board meetings, what do you do professionally?
I am an experienced Midwife and Registered Nurse. Monday to Friday I can be found at the University of Canberra providing nursing education to undergraduate nursing students as a Lecturer of Nursing. When available on weekends, I can be found at Calvary Hospital, providing antenatal education and postnatal care on a casual basis, or delivering programs that promote positive parental engagement, and reduce family hostility.  In between all of this, I contribute to the goals of the Capital Health Network as the Chair of the Board.
How does your experience support Karralika Programs in providing a strong service to the wider community?
Additional to my nursing and midwifery experiences, I have held several Ministerial and Board appointments across a variety of Government and not-for-profit organisations. These combined qualifications and experiences provides me with the knowledge, care and skills needed to contribute to the strategic goals of Karralika to meet the service needs of the community.
Any other information?
A proud mother of three young people, she spends her time away from work enjoying all things that com with family and friends.
Her favorite quote: "Be the change that you wish to see in the world." ― Mahatma Gandhi.
To view (board member) LinkedIn profile
Do you need help?
Every journey begins with the first step. We have fully trained staff ready to speak to you about your dependence or about someone you may care for.