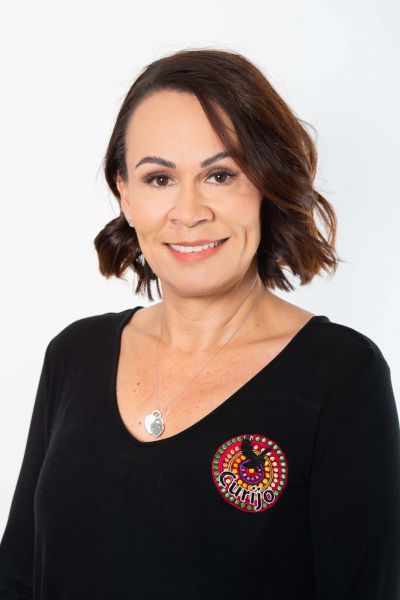 Belinda Kendall – Director – Member since 2019
What attracted you to the Karralika Board?
Prior to joining the Board in 2019, Belinda worked with Karralika Programs Executive and staff on several projects, providing advice and key insights into culture and community. Belinda feels strongly that healing from trauma supports recovery and assists with individuals and families to move forward and brings this passion to Board discussions and decision-making.
When you're not at board meetings, what do you do professionally?
Belinda is a Director of Curijo Pty Ltd, Belinda is currently the CEO and an Aboriginal Consultant working within the professional services sector in the consultancy, evaluation, child and family, community and adult education sectors. Belinda is a member of Canberra Indigenous Business Network and gets involved to support the Indigenous business sector to grow through leading youth entrepreneur programs and providing pro bono support.
How does your experience support Karralika Programs in providing a strong service to the wider community?
Belinda has spent many years working in the child, family and community sector focusing on healing and support for Aboriginal peoples and vulnerable people from grass roots through to adult education, leadership and strategic management roles. Through this experience Belinda has a breadth and depth of knowledge to guide the organisation to deliver high quality services to meet individual and community need.
Any other information?
Belinda is an Aboriginal woman from NSW, her peoples are the Worimi, Wiradjuri, Barkindji and Wailwan peoples.
To view (board member) LinkedIn profile
Do you need help?
Every journey begins with the first step. We have fully trained staff ready to speak to you about your dependence or about someone you may care for.