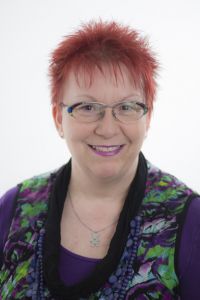 Ilona Prindable – Senior Finance Officer
Ilona joined Karralika Programs as Senior Finance Officer in early January 2017. She oversees the finance team, plays a lead role in the preparation of audited financial statements, grants related reports and prepares financial statements for the CEO, Board and Senior Management.
Ilona is always on a mission to help people and she has mastered the art of adding a warm and quirky personality to the accounting profession. Trained in Five Star Hotels, she has a unique background in customer service, communication, project management, strategic planning and business development. She has successfully managed and mentored small and large teams over the years. Ilona has more than 25 years' experience working in various accounting offices in Europe; small businesses, private sector and not for profit organisations in Australia.
She does not let any obstacles get in her way. After the fall of the Berlin Wall in November 1989 and having a passion for numbers she has taken the opportunity to do further studies. Ilona has a Bachelor in Economics and Accountancy, also a Masters in Hospitality Management.
Do you need help?
Every journey begins with the first step. We have fully trained staff ready to speak to you about your dependence or about someone you may care for.